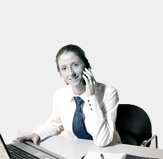 We Transform your Business
Welcome to Transmorphe!
We are into the business of helping small and midsized companies improve performance through analysis of existing business problems and development / implementation of future plans & strategies.
Strategic Consulting With more than 2 decades of experience in the industry,..
Business Development Want to expand? Get to know your markets more? Leave it to us!
Complete Six-Sigma Implementation We have a network of professionals around the country..,
Entrepreneurial Development A unique 10-day program for young and upcoming businessmen.
Transmorphe Management Consultants©